News and Innovations
The latest news about our services and informative blogs on various topics are here!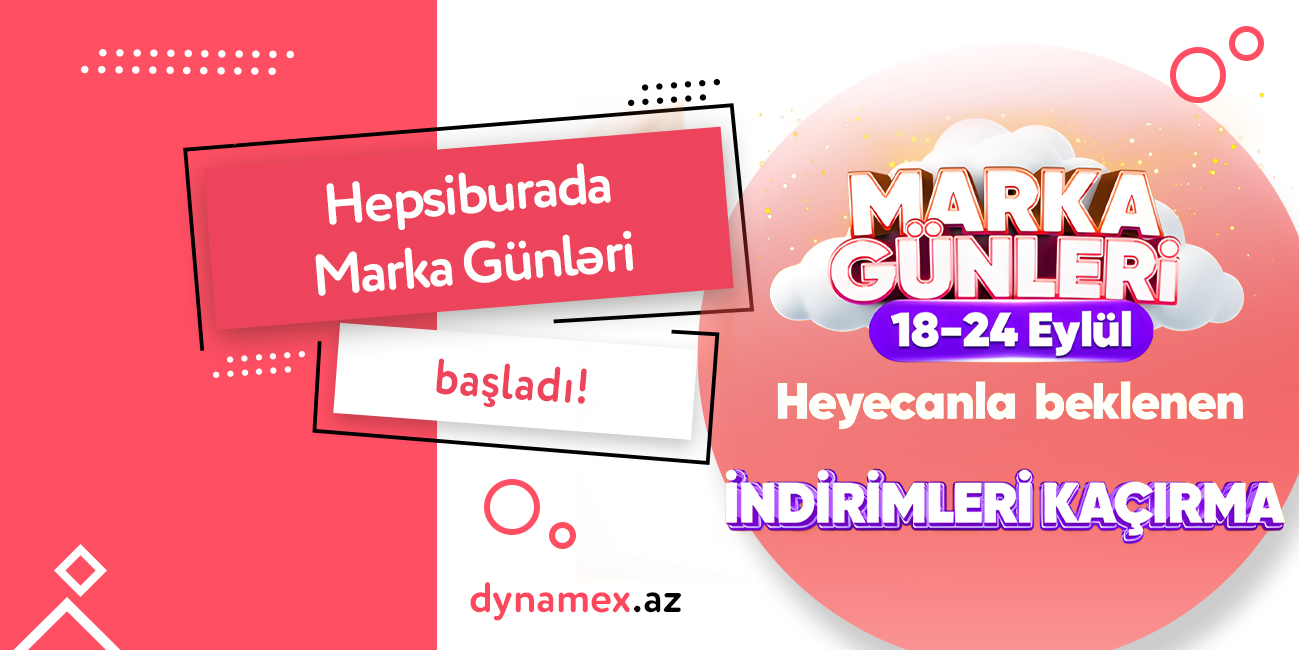 Brand Days in Hepsibura: Lots of Discounts, Thousands of Products!
19.09.2023
Brand Days in Hepsibura: Lots of Discounts, Thousands of Products!
Hepsiburada, one of the main addresses for online shopping, gives great opportunities to its customers with its annual Brand Days. Products of many well-known brands are offered for sale with great discounts. Book with Dynamex for these opportunities. Also 0% commission on orders from Hepsiburada.com with "Make an Order"!
What are Stamp Days?
Hepsiburada presents the most popular products of hundreds of brands at discounted prices within the framework of the Brand Days event. On these special days, there are great discounts and affordable campaigns on products in many categories, from electronics to fashion, from cosmetics to home goods. Brand Days are one of the most convenient opportunities for shopping lovers.
Why Choose Brand Days?
1. Big Discount: Many products are sold with big discounts on Marka Days in Hepsiburada. So you can get the products you want at more reasonable prices.
2. Wide Range of Products: Discounts are available on many product categories from electronics to apparel, kitchenware to cosmetics during Brand Days. You can buy everything you need at once.
3. Famous Brands: Hepsiburada brings together the most loved and trusted brands on Brand Days. You can get the opportunity to get quality products at more reasonable prices.
4. Easy Shopping: Shopping is very easy thanks to Hepsiburada's user-friendly platform. You can easily compare products and quickly find the product you want.
When are Brand Days?
It is useful to check the Hepsiburada website or mobile app at regular intervals for the Hepsiburada Brand Days held at different times each year. The next Stamp Days are held on September 18-24. In the meantime, it's important to act quickly to get the best deals, as stocks are limited and the best discounts need to be taken advantage of.
Order now with Dynamex to avail these opportunities in a timely and cost-effective way.