News and Innovations
The latest news about our services and informative blogs on various topics are here!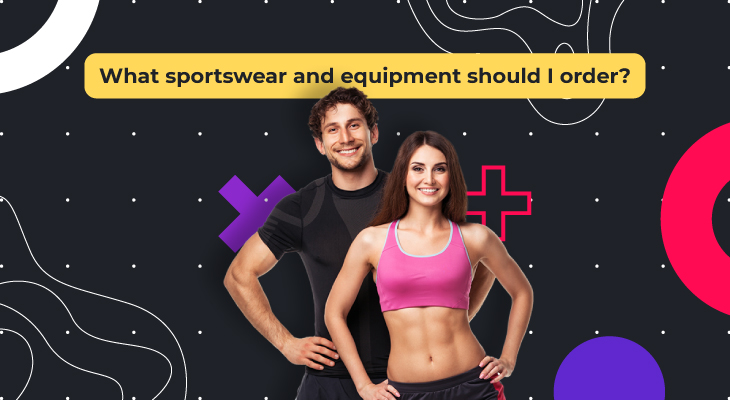 What sportswear and tools should I order?
08.06.2020
Sport is an individual hobby for everyone. Many of us who are not playing sports, cannot enjoy life. There are sports that we can practice both in winter and in summer.
Using the information in this blog, you can first determine what clothes and sports equipment you need, depending on the sport you have chosen, and then you can order the product.
Our main topics:
What to look for when choosing sportswear?
What sneakers and shoes are suitable for the chosen sport?
What equipment is needed for sports?
Tools and equipment necessary for playing sports (bicycle, skateboard, roller, etc.)

Sport lifts the mood, relieves anxiety and tension. Sports also prevent chronic diseases. Regular exercise regulates high blood pressure and blood cholesterol. When you exercise, you lose calories, which helps you lose weight. Team sports include basketball, volleyball, soccer, badminton. Lovers of alone sport can practice yoga, gymnastics, aerobics and pilates. Information about these and other sports will be provided in the sections of our blog. So, let's continue.
What to look for when choosing sportswear?
It is important that your training clothes match your sport, which you plan to practice and your physique. Remember to wear loose and comfortable clothing. However, if you are running or cycling, you should avoid loose trousers with wide legs.
For activities such as yoga or Pilates, tight-fitting clothing is good.
But in general, you should remember that you need to dress in the right size for your body.
Clothing for sports and athletics should be made of cotton, microfibre and synthetic breathable fabric. It is important to pay attention to this when buying clothes. After all, clothes made of cotton fabric will allow your body to breathe comfortably during training.
What type of sneakers and shoes are suitable for the chosen sport?

Wearing suitable sneakers for various sports will provide comfort and improve your performance, and most importantly prevent injuries. Because the movements performed during exercise can exert strong pressure on the legs and ankles. For example, running and jumping create an effect on the legs of a person, which is three to five times its weight. Modern sneakers are designed with a special distinction. If you practice the same sport more than twice a week, it is recommended to buy shoes specially designed for this sport - jogging sneakers or walking shoes.
Currently, popular sports brands such as Nike, Adidas, Reebok, Speedo, Puma, Kappa, etc. produce special sports shoes. This shoe uses specially designed rubber soles to maintain muscle balance while running or jumping. These shoes also have a system called "motion control" that helps even heavy-weighted people maintain muscle stability during training.
Tools and equipment necessary for playing sports (bicycle, skateboard, roller, etc.)
Using sports equipment, you can engage in active sports and take care of both your appearance and your health. We must not forget that physical exercises strengthen the immune system, help to overcome respiratory problems, and also turn active energy in the body into a useful resource. If the muscles are not properly distributed in any part of the human body, then the exercise will create such a balance. Therefore, everyone, regardless of weight and height, must play sports and take care of their health.
Sports equipment is divided according to function and type. The most commonly used sports equipment are:
Mainly for those who want to stabilize the muscle structure and lose weight:
training running bicycles (exercise bikes);

cardiac equipment;

running equipment;

rowing equipment;

simulated staircase;
Designed for those who work on the muscular system;
dumbbells;

rods and other lifting equipment;

trampolines;

athletics equipment
For those who choose gymnastics, pilates, yoga, mountain climbing, which provide both physical and mental comfort.
equipment for camping and mountaineering;

rings;

Pilates balls

yoga accessories.
For those who like to have fun and exercise
equipment for various sports games

bicycles

skateboards
considered the most appropriate.
Studies show that cycling may seem like an easy sport, but the human body burns about 400-1000 calories per hour. This allows you to lose weight and to eat easily.
---
So, we have come to the end of our blog. We hope that you have already decided what kind of sport you will be engaged in, what clothes and equipment you will acquire.
So gain strength and start training!
I wish you not to get tired!